Eyelash Extensions
Eyelash Extensions is a practice that enhances the length, thickness and fullness to natural eyelashes. Misencil is a Canadian brand that stands apart from the competition in the eyelash extensions business, giving you a radiant glamorous look with longer, fuller permanent eyelashes without any risk for your natural ones. Misencil eyelashes are flexible, comfortable and water-resistant. This is a completely safe, painless and relaxing technique that will provide you a spectacular new look!
We are an official dealer of Misencil eyelash extensions, book your appointment today for the convenience to find all the care and maintenance products under the same roof for long lasting results and the guaranty that you will benefit from the expert hands of a professional style-oriented technician (advanced learning workshops on a regular basis).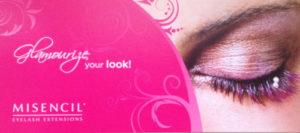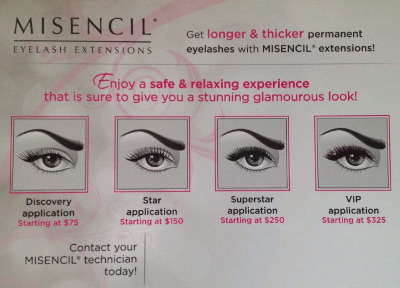 If you need more information about pricing, questions about the procedure or to book an appointment, please don't hesitate to contact us today!