Welcome to Magic Mirror hair Design
Where a warm and comfortable environment awaits you the moment you walk in! We aim to make your salon experience relaxing, stress free knowing that you are in the hands of qualified experienced artists! Our skilled professionals are highly trained in the newest trends and innovative techniques, and look forward to working with you to provide the hair styling and skin care best suited to your lifestyle.
Our number one priority is to make you feel Refreshed, Rejuvenated, and most importantly Looking & Feeling Beautiful, because you deserve it! We always put you, the client, first and take pride in accomplishing your vision of beautiful hair.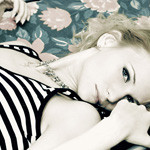 We have the experience, knowledge, skill, and creativeness to work with any hair style. Stop by and say Hi, come in for a free consultation, and let one of our Stylists help create your next new hairstyle.
When you're ready to get away from it all, we offer you a splendid way to loosen yourself, pamper your hair, and indulge your mind in useless celebrity gossip. Contact us today to book an appointment with one of our experienced stylists and enjoy a warm (or cold) beverage while our team reflects your beauty from the inside, out.